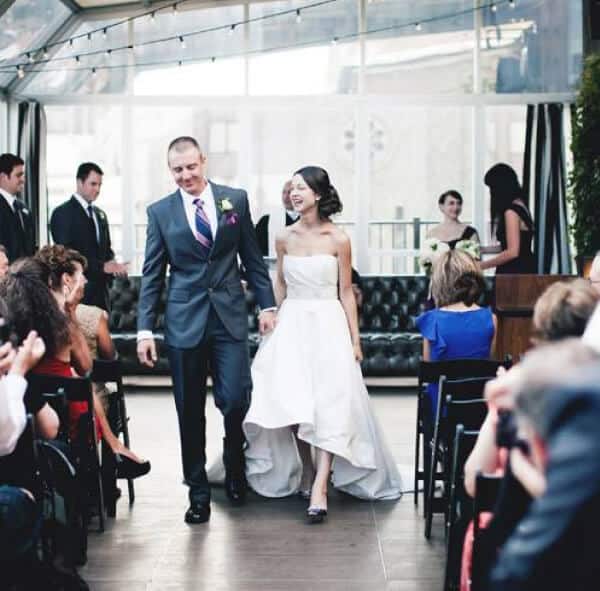 Image: Small wedding in Coppins Restaurant
Eva G. Farris Ballroom at Hotel Covington
The ballroom honors the late Northern Kentucky philanthropist's legacy with unparalleled elegance and ambiance. The built-in bar and dance floor invite people to enjoy each other's company in a relaxed setting while maintaining the charm and sophistication to host wedding ceremonies and sit-down meals to corporate functions and any events in between.
Ambiance, elegance, and an elevated sense of style… The Eva G. Ferris Ballroom's built-in bar and dance floor invite people to enjoy themselves to their heart's content, yet is versatile enough to host meetings, banquets, and corporate events.
Ceremony Capacity 200
Reception Capacity 150
Full Bar and Plated/Buffet Selections Available
Built-in Dancefloor
Champagne Chiavari Chairs
Built-in Bar & Pre-Function Space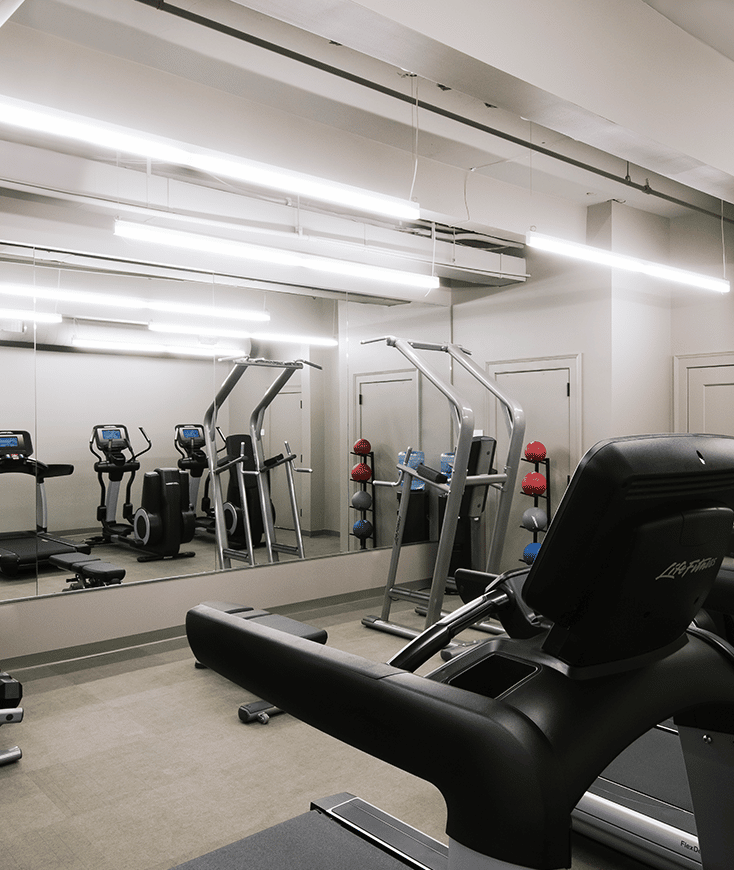 The Lawn at Hotel Covington
Modern and chic, The Lawn is a beautifully designed urban retreat with exposed brick, outdoor seating and a wood-burning fireplace. The Lawn sets your occasion under a wide-open sky, a one-of-a-kind choice for social events, ceremonies, or post-ceremony cocktails.
Spacious and stylish, The Lawn stretches 1,500 square feet and accommodates 80 reception style or 200 for a ceremony.
Ceremony Capacity 220
Cocktail Hour Capacity 125
Reception Capacity 80
White Resin Chairs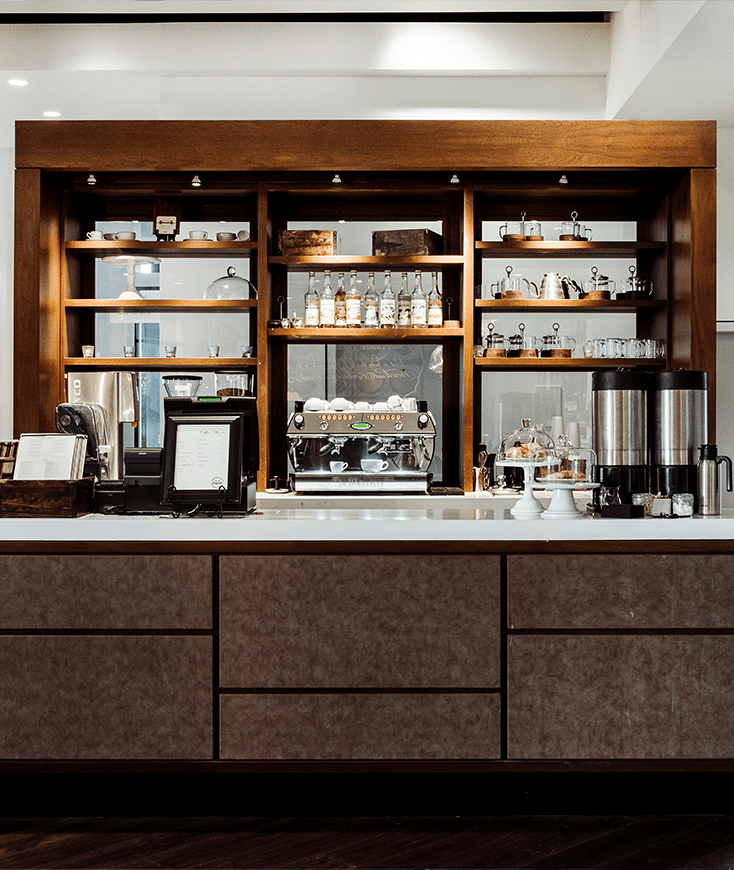 The Scheper Dining Room at Hotel Covington
Treat your guests to the warm, inviting atmosphere of The Scheper Dining Room. Crafted wooden tables, custom millwork, and a gas fireplace set an intimate tone for parties, wine tastings, private or corporate dinners, or pre-wedding gatherings.
The Scheper Dining Room tastefully seats 50 in 1,100 square feet of refined space.
Ceremony Capacity 100
Cocktail Hour Capacity 160
Reception Capacity 60
Champagne Chiavari Chairs
Image: Hotel Covington King Suite
The Lightwell at North by Hotel Covington
Located in North by Hotel Covington and debuting to the public in Oct. 2022, The Lightwell is the newest event and gathering space throughout the Greater Cincinnati/Northern Kentucky area. Built atop a former swimming pool, The Lightwell honors its history with a deep blue sea color scheme and subway tile throughout. Its dance floor complements this, banquet-style dining area and the definitive feature of the 500-capacity space: A jaw-dropping, illuminating LED light display unlike anything else in the region.
Debuting in Oct. 2022, The Lightwell is an experience unlike any other.
Reception Capacity 500

Private Entrance and Lobby

Built-in Dancefloor and Bar

Lighted Art Display Above Dance Floor

Champagne Chiavari Chairs
Image: Hotel Covington King Suite
The Duveneck at Hotel Covington
Overlooking the bustling Madison Ave. on one end and the cozy nature of our beautiful the Coppin's courtyard on the other, The Duveneck features floor-to-ceiling windows and can accommodate up to 50 guests for those seeking an intimate dining or meeting experience.
Duvaneck, features a sleek design with dark wood floors and lots of natural light coming through the windows.
Reception Capacity 50
XXX – special feature #1
XXX – special feature #1
Champagne Chiavari Chairs ???
Image: Hotel Covington King Suite
Madison Event Center
Our signature event center, located directly next to Hotel Covington, offers 6 event spaces and 3 ceremony spaces, perfect for group sizes from 25-375 guests.